Karthika Deepam Written Update 22nd February, Soundarya Informs Court's Decision To Karthik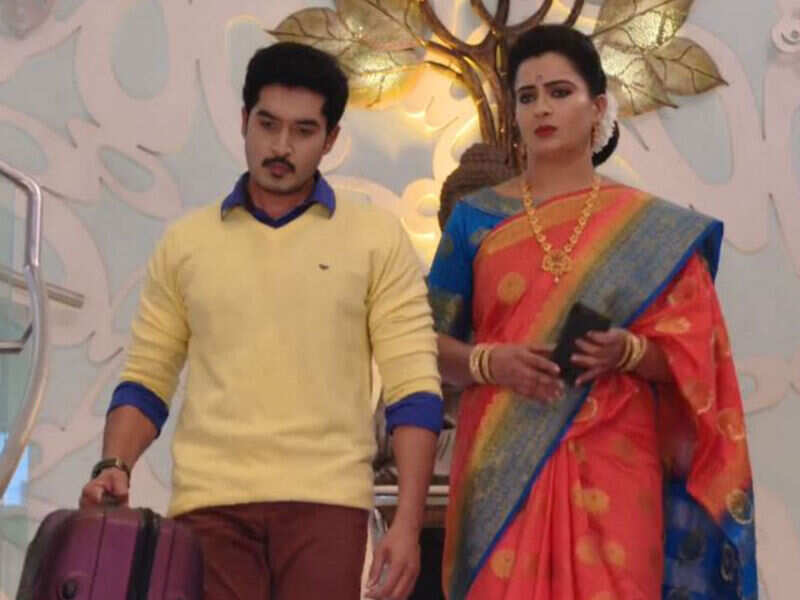 The latest episode of Karthika Deepam starts with Mounitha is again setting something wicked. She tells Sujathat that they have to win the case anyhow. Karthik says that Deepa is already quite clever and she already advances than us in this case. He says that is why he is dropping the case in between.
He says to take your document and transfer the rest of the amount to Mounitha's account. Mounitha looks above. Sourya tells her mother that she gonna come tomorrow to their house. Soundrya and Anand Rao ask Sourya why is she going to Deepa's house.
Sourya replies to them that she needs to leave before Karthik asks her to leave the house. Deepa asks why is she feeling that Karthik will do so. Sourya says that last night she asked him why I can't call him Dad when Hima calls her dad. Deepa asks what Karthik replies to her.
Sourya replies he didn't answer my question but please at least Deepa can answer her question. Deepa gives her a hug Sourya gets emotional and says that I am feeling like that I am really an Orphan. Everyone stunned after listening to this everyone get sad. Soundrya also hugs Sourya emotionally.
Tulasi asks Deepa and says that don't misuse this opportunity and I want you to settle down and don't step back. Deepa in tears thinks about the Past who Karthik started doubting her. How he alleged her with Tulasi's husband. Soundrya sits alongside Karthik and tells her about the court's hearing. Karthik replies that you no need to go to court as he already withdraws the case. Soundrya asks why did you step back. Karthik asks why are you looking upset. He further says that he doesn't want to drag his family issues into court.
Soundrya asks don't you want Hima back in your life, Karthik says that he is sure that she will come back. Meanwhile, Mounitha enters and Karthik asks why she comes in a hasten. Mounitha starts throwing tantrums at Karthik and shows her video which had been recorded at Tulasi's place. Get the complete episode of Karthika Deepam on Star Maa at 7:30 PM from Monday to Saturday.