Global smartphone brand Vivo has appointed Virat Kohli as its brand ambassador. Vivo is aiming to reach each of its users here. The company said that by making Virat Kohli the brand ambassador, it wants to work with a 360 degree marketing approach. The company said that Virat Kohli will promote our products and inform people about it. The company's products are currently in the pipeline.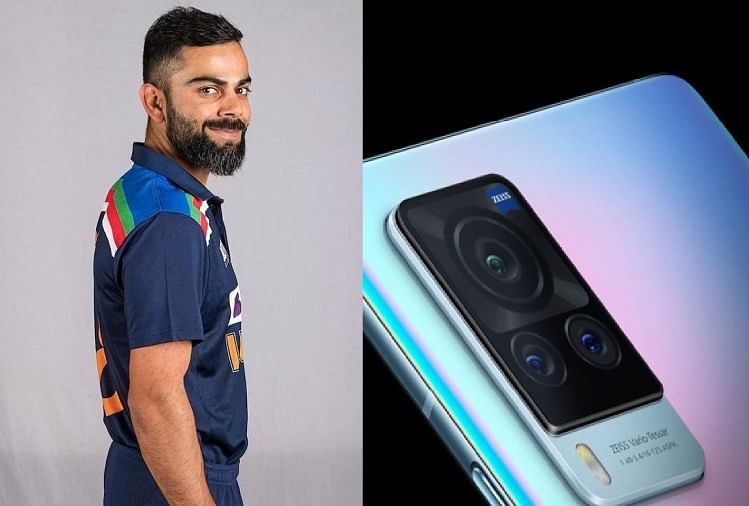 The partnership will cover all ATL and BTL activities, including the company's upcoming TV campaigns, print, outdoor and social media. Director of Brand Strategy of Vivo India, Nipun Meriya said, "Our focus is on Vivo on consumer needs. As such, we are committed to bringing happiness to the lives of our consumers. He further added that Vivo's partnership with Virat will attract our younger customers. With Aamir Khan and Sara Ali Khan, we want to make our brand bigger. We are confident that with such a big player we will be able to attract more and more viewers.
On becoming the brand ambassador, Virat Kohli stated that, as a player, I understand the importance of consistency and commitment in the game. As a brand, Vivo has established itself as one of the leading players in the Indian smartphone market. Vivo has done an amazing job in mobile photography. I feel very excited to be associated with such a brand. "We are also involved with IPL here, where we want to connect with young Indian users," the company said in a statement. By joining IPL, our company intends to expand its business completely in India.
Explain that, as part of Vivo's commitment to 'Make in India', all Vivo smartphone chains are made in a facility in Greater Noida that employs over 10,000 men and women, the company ensures. . All Vivo devices sold in India are made by the device. Fellow Indians. The company is set to launch a new mobile Vivo Nex 5 in the coming days. The most important thing about this new Vivo Nexus phone is that it will have an under-display camera, which means that you will not see a notch or water drop setup at the top for the selfie and as soon as you go to the front camera settings If you do, you will see the sensor inside the display.