Emerging fast bowler Mohammad Siraj wants the dream of taking the most wickets for India to come true. For this they are working hard and preparing to take advantage of the opportunities. Mohammed Siraj, who played for Royal Challengers Bangalore in IPL 2021, made his international debut in November 2017 through a T20 match against New Zealand. He has played five Tests, one ODI and three T20 Internationals for India so far. Siraj, who plays for RCB in the IPL, said he wants to play in all three formats and attributes his success to fellow fast bowlers Jasprit Bumrah and Ishant Sharma.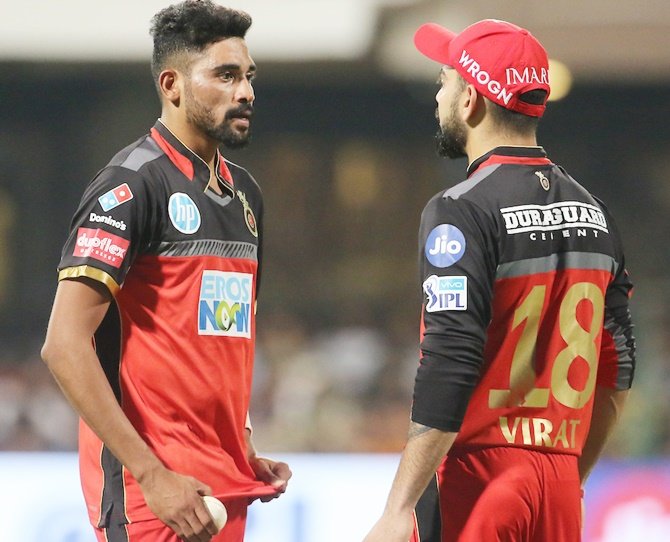 27-year-old fast bowler Siraj said in a video posted on RCB's official Twitter handle, "Jasprit Bumrah used to stand behind me whenever I bowled. He told me to stick to my basics and not do anything extra. It was good to learn from an experienced player like him. I have also played with Ishant Sharma, he has played 100 Tests. It is nice to share a dressing room with them. My dream is to take the highest wicket for India and I will work hard whenever I get a chance.
Siraj, who has taken 39 wickets in 35 IPL matches so far, said his morale had dropped when he first joined the team, but he was full of confidence after a good performance against Kolkata Knight Riders. Siraj said that after getting a good response from RCB batting consultant Sanjay Bangar, he would continue to bowl aggressively. Siraj has been in good form since his Test debut in Australia in December last year. The tour was very emotional for Siraj as his father died during quarantine in Australia.
On his relationship with India's bowling coach Bharat Arun, Siraj said, "Arun Sir treats me like a son. Whenever I talk to them my morale goes up. When he was in Hyderabad he always told me to pay attention to the line and length. I want to play for India in all three formats. Whenever I get a chance, I want to give my 100 percent and take advantage of it with both hands.