Rajiv Gandhi Khel Ratna awardee Devendra Jhajharia, the only athlete to have won two gold medals for the country at the Athens and Rio Para-Olympic Games, will be in Tokyo next month. Qualified for Paralympics. Jhajadia broke his own record of 63.97m and clinched an Olympic quota of 65.71m at the Jawaharlal Nehru Stadium in New Delhi. After this performance, Jhajadia said that he is very happy and this will strengthen his confidence.
He is trying to get India's third gold medal by performing even better. Devendra said that the struggle with Kovid for two years was a challenge for him like everyone else. Meanwhile, training was also a challenge. I also had to train in a room in lockdown. There were many challenges before this trial. Father's death on 23 October last year was a big shock for him. According to Devendra, it is a matter of great pleasure for me to set a world record at the age of forty amidst family circumstances. His coach Sunil Tanwar and fitness trainer Lakshya Batra have contributed a lot to this performance. He credits this success to his family and mother.
Now he has to fulfill his parents' dream by doing better in Tokyo Olympics. Devendra Jhajdia, born in 1981 in Dhani village of Jhajharian in Churu district, had to amputate his hand due to an accident at the age of eight while climbing a tree. Despite this, he did not lose heart and had a keen interest in sports. He began playing and won a gold medal at the 2002 Games in Korea.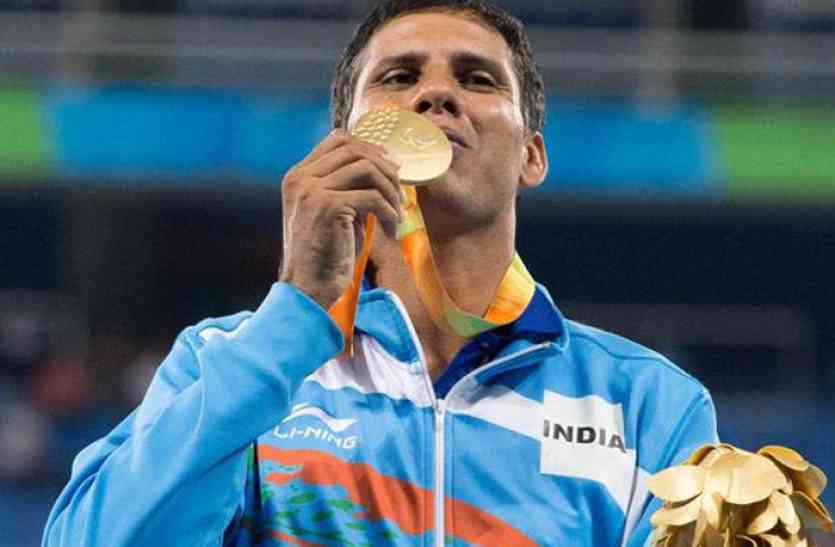 He then qualified for the Athens Paralympics in 2004 and not only won a gold medal representing India there, but also set a new world record by throwing the 62.15m javelin. He was awarded the Arjuna Award in 2004 for this Olympic achievement. He was later awarded India's prestigious Padma Shri award by the President. He is the first Paralympian to receive this honour. He then won a gold medal at the 2016 Rio Olympics.