New Delhi. Rinku Sharma Murder Case was committed for 24 years in Mangolpuli, Delhi. Delhi Police also arrested 4 people in this case. The accused have been identified as Zahid, Mehtab, Islam and Danish. At the same time, another news is coming in this matter. Which is quite shocking.
Murdered even after giving blood
Actually, a year and a half ago, the wife of accused Islam was pregnant and her condition was very bad. He needed blood. Rinku then gave her his blood and saved her life. But what did Rinku know. One day the debt of giving blood will be repaid with his own blood. There has been a lot of ruckus since the murder of Rinku Sharma. On the one hand, while BJP leaders demanded severe punishment of the killers, Hindu organizations had demonstrated outside the Mangolpuri police station on Thursday. Apart from this, there is a demand for justice for Rinku on social media.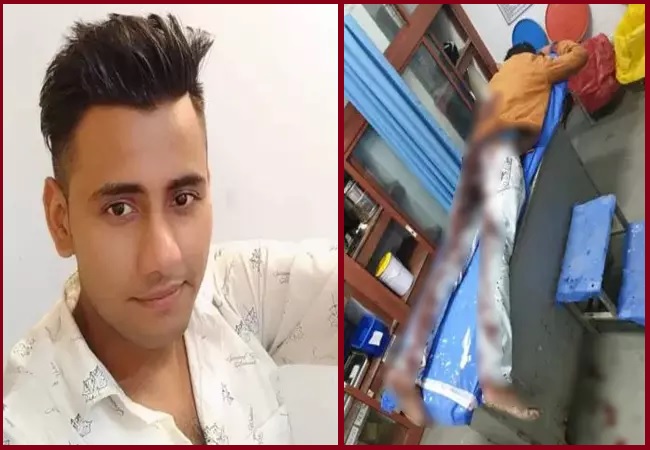 Read the entire matter here
The family of the deceased Rinku says that he was killed because he used to shout slogans of Jai Shri Ram in the area. Not only this, Rinku had also organized a 'Ram rally' in the area in the joy of building Sri Ram temple on 5 August 2005, which was opposed by the accused party. According to the family, Rinku was the target of the accused since that time.
Rinku Sharma was associated with Bajrang Dal
Rinku's brother Manu Sharma says that his brother was associated with Bajrang Dal. On August 5, in the joy of building a Ram temple, we organized a Ram rally in the area. At that time too there was a rift with the accused and they also threatened. Then he killed his brother on Wednesday.
Rinku was saying Jai Shri Ram even while dying
Rinku's mother Radha Sharma says that 30-40 people brought sticks, sticks and knives and hit my son a lot. But he was also speaking Jai Shri Ram in his last words. At the same time, Rinku Sharma's father Ajay Sharma told that my son came back from the birthday party. Then the attackers came from behind and attacked him. My son is associated with the Bajrang Dal, so he used to threaten us again and again. My younger son is also killed and I have been told that we killed your son.
Demand for justice for Rinku increases
There is anger among people since Rinku's murder. There is a demand for justice for him on social media. At the same time, there is a demand for the harshest punishment of the accused. #JusticeForRinkuSharma trending on Twitter.
.