Lucknow. Uttar Pradesh Chief Minister Yogi Adityanath (CM Yogi Adityanath) has called the 'Swami' scheme a major revolution towards rural empowerment. The Chief Minister has said that 'Gharouni' is not just a government paper giving land ownership, but it is a means of boosting the confidence of the people of the village, giving them a sense of self-respect and showing the path to self-reliance. Under the ownership scheme, villagers are getting certified documents of their properties (buildings, plots etc.) located in the populated area of ​​their village. Not only will this eliminate controversy and corruption, feel free to take a loan from the bank on the basis of these documents if needed. Through this loan, villagers can also set up their own enterprises. In this way it will also become a means of increasing employment at the local level.
Uttar Pradesh: In Lucknow, Chief Minister Yogi Adityanath made online distribution of rural residential records (Gharoni) to 1,57,244 beneficiaries of 1,001 villages of 11 districts under the ownership scheme. pic.twitter.com/5nUgGqZjUA

– ANI_HindiNews (@AHindinews) February 12, 2021
As many as 1,57,244 rural residential records (gharani) in 1001 villages of 11 districts (Jalaun, Jhansi, Lalitpur, Hamirpur, Mahoba, Chitrakoot, Banda, Fatehpur, Kaushambi, Varanasi and Azamgarh) under CM Yogi's Chief Minister's Housing Scheme on Friday Were communicating with the beneficiaries in the digital distribution program (Virtual). On this occasion, CM also launched digital measles. In the program, seven citizens of different districts received gharuni at the hands of the Chief Minister, while in all 11 districts (gharouni) were distributed by the local people's representatives. Interacting virtual with the people who received the house hold, the Chief Minister said that there were people's houses on pamphlet land but it did not own it, as a result people had to face harassment and controversy. But now this will not happen. In rural areas, the government is giving ownership of their book land to the people. Describing the scheme as much awaited, the rural beneficiaries also thanked the Prime Minister and the Chief Minister for it.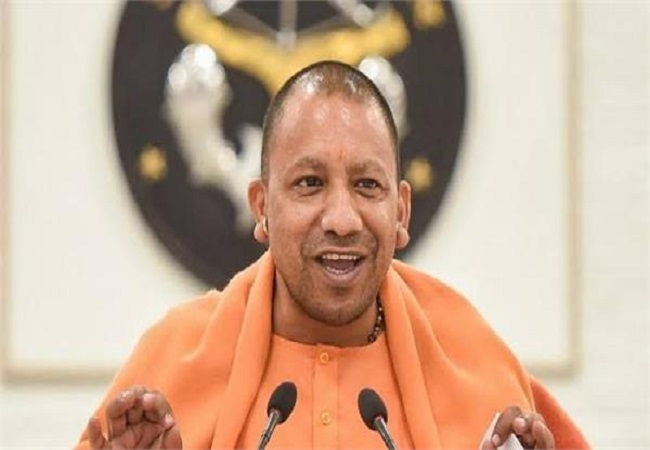 'Ownership plan' reflects the foresight and sensitivity of the Prime Minister:
Congratulating the beneficiaries of the house hold, the Chief Minister said that during the Corona era when the entire world was plagued and battered by the epidemic, Prime Minister Narendra Modi was working on a plan to give the rural people full rights to their properties. This is a reflection of his foresight and sensitivity. So far, 2,09,016 plot owners of a total of 1,578 villages in 37 districts have received residential records (Gharoni). CM Yogi said that with the preparation of preliminary data of the population area through Gharoni, it will also be easier to organize government schemes for development. Correct information based records are being prepared by surveying through drones. In the event of divine disasters, the local administration will also be able to get help fast.
Now digital digital measles will be launched: Inaugurating digital measles, Chief Minister Yogi said that instead of offline measles of 21 earlier pillars, now the release of new and fully online digital measles of 46 columns is of wide public importance. In this online measles, Gata, crop and irrigation resources, divine disaster and agricultural waste disposal, trees, non-agricultural land, lease, two cropped areas and unrivaled land and special details will be mentioned. Laptops and mobile phones have already been made available to the accountants by the state government. Therefore, this online measles can be filled in the field itself. The Chief Minister said that about 7.65 crore Gata / Khasras of total 1,08,846 revenue villages are to be computerized. Due to online measles, it can be supervised from every level. This will bring transparency in records. Explain that the software has been prepared by the Revenue Council for digital measles.
Strong revenue records will empower villagers: Vijay Kashyap
In the program, Minister of State, Revenue and Flood, Vijay Kumar Kashyap while welcoming the Chief Minister said that the work of population survey and records operation of rural population areas in Uttar Pradesh under Government of India's 'Ownership Scheme' in all districts under the direction of Revenue Council Is being made A total of 82,913 villages have been notified for survey and records of rural population. Minister of State said that the records prepared under the ownership plan will accelerate the process of development in rural areas with financial liquidity and financial soundness.
.