New Delhi. The process of Ram Temple Construction has started with a lot of noise. People are donating from the country and abroad for the construction of Ram temple. For this, a campaign has been started by the Vishwa Hindu Parishad from 15 January. Under which President Ram Nath Kovind was the first to donate to the Ram temple. Also started this campaign. On the one hand, the politics is also in full swing regarding the ongoing contribution towards the construction of the Ram temple. On the other hand, leaders of opposition parties are making absurd statements about Ram temple. In this episode, now the name of former Karnataka Chief Minister and JDS leader HD Kumaraswamy has been added. Kumaraswamy has given a controversial statement about the Ram temple by tweeting. In fact, Kumaraswamy has compared the work of raising funds for the construction of the temple with the 'Nazi system' of Germany.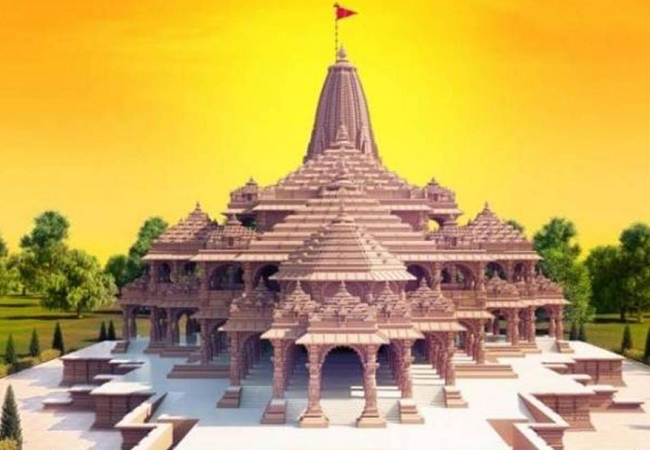 In fact, HD Kumaraswamy has claimed in a tweet that activists taking donations for the construction of Ram temple in Ayodhya are writing the names of those who are not giving donations. Kumaraswamy has accused the Sangh (RSS) for this. With this, HD Kumaraswamy also compared the RSS to the Nazis of Germany.
Kumaraswamy tweeted that it seems that the people raising funds to build the Ram temple are putting different marks on the homes of those who give money and those who don't. He said, this is the same as the Nazis in Germany did during Hitler's time when millions of people lost their lives.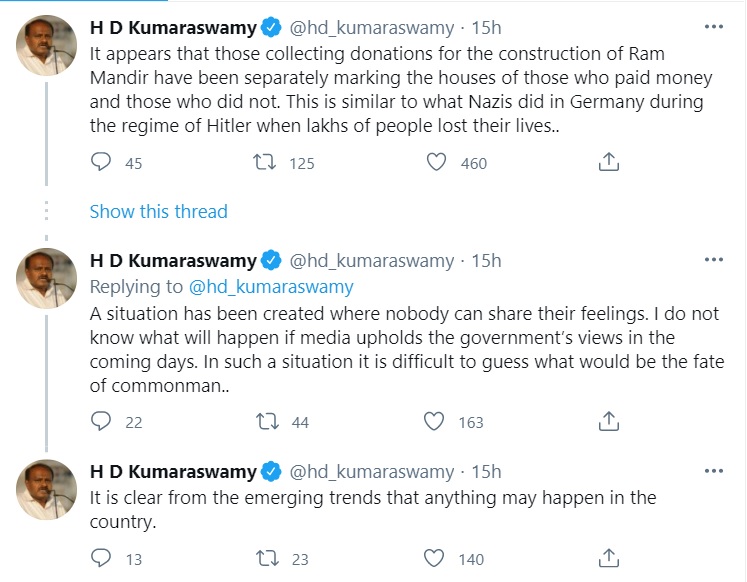 In another tweet, former CM Kumaraswamy claimed that there is undeclared emergency in the country as people cannot express their views openly. Anticipating the independence of the media in the coming days, Kumaraswamy said what will happen if the media expresses the views of the government.
.