Lucknow. The three-tier general election policy of 2021 has been issued by the Panchayati Raj. Additional Chief Secretary Manoj Kumar Singh said that rotation reservation has been implemented in the panchayat elections. 826 blocks, 58194 gram panchayats have been formed in the state. Reservation made in the reservation policy from 1995 to 2015 has been taken into consideration. Manoj Kumar Singh said that reservation will be implemented in view of previous elections in SC, OBC, Women's order. Posts that have never been reserved before, will be given preference. He said that there were 2 Zilla Panchayats in the entire state which have not been reserved for schedule cast and OBC till date. At the same time, there are 7 such district panchayats, which were not reserved for women. He said that education will not come in the way of elections. Panchayati elections will be held as before. District-wise reservation will be done in 826 blocks, it will be released at the state level.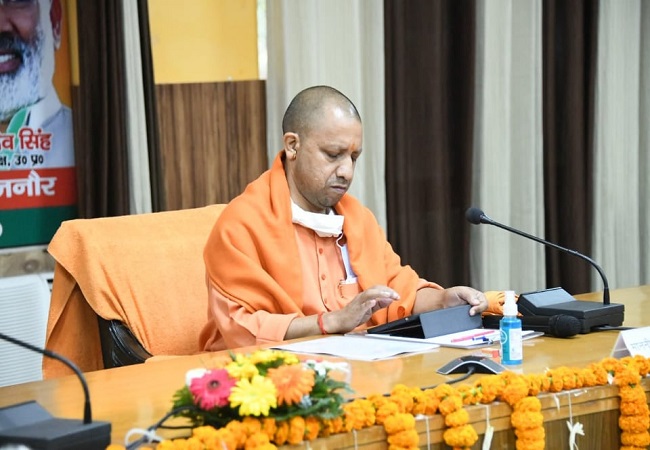 Along with this, the reservation process of district panchayats will also continue at the state level. The District Magistrate will publish the proposed list of allotment of reserved regional reservation constituency of Pradhans, Gram Panchayat, Area and Zilla Panchayat from March 2 to 3. After this, from 4 March to 8 March, objection can be lodged in 4 days. Whoever has to object, will have to file a written objection. Then a final list will be prepared, disposing off objections that occurred between 10 and 12 March.
Manoj Kumar Singh said that the seats of the district panchayat president and ward members, the members of the area panchayat, the village head and all their members have been decided. The reservation status in 2015 in the panchayat elections will not be held in this election. The posts which are for schedule cast or schedule cast women, this time can be unreserved and OBC.
Any post that has not been reserved for the schedule cast till date can be reserved for the schedule cast. Similarly, there is no reserved post of Zilla Panchayat, then it can be reserved. Any post which has not been reserved for OBC will be reserved for OBC, similarly no post has been reserved for women, this time it can happen.
.