new Delhi. The Supreme Court has refused to consider the plea of ​​farmer rights activist Akhil Gogoi in a case related to anti-CAA protests in 2019 in Assam. On Thursday, Justice N.V. A bench headed by Ramna said that he is not ready to grant bail to Gogoi at this time. Gogoi has been in jail since December 2019. He was arrested under the Unlawful Activities (Prevention) Act during a massive protest in Assam against the Anti-Citizenship (Amendment) Act. During the hearing, Gogoi's lawyer Jaideep Gupta said that these mass protests were against the CAA and should not be linked to terrorism at all. He emphasized that violence occurred in some places, but there is no evidence that his clients are responsible for it. At first glance, it is not linked to terrorism anywhere.
The bench replied that she could not bail them out yet. He can later file a bail petition. The court said, "Let the trial proceed. The courts have now started functioning. " Gogoi had challenged the Gauhati High Court's January 7 order dismissing the bail plea in the case related to the alleged role in violent demonstrations against the CAA in the apex court.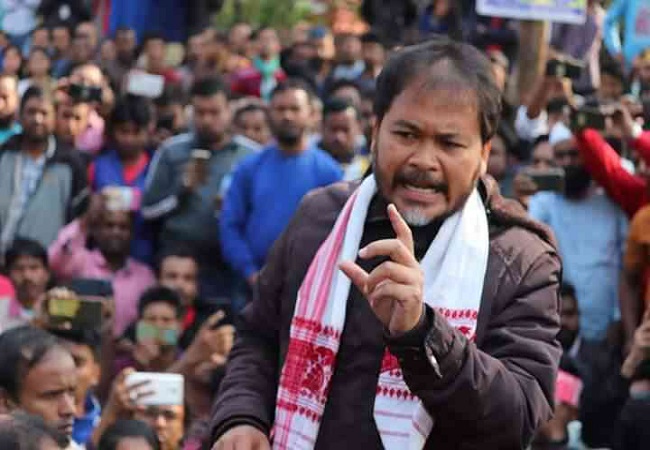 On this plea, a bench of Justices NV Raman, Justice Surya Kant and Justice Anirudh Bose rejected Gogoi's bail plea saying that we will not consider this petition at this stage.
.