Maruti Suzuki's Biggest Investment In Haryana New Facility Will Not Make Electric Cars
Maruti Suzuki Cars:
Maruti
Suzuki
will set up a new manufacturing plant in Haryana to increase its capacity and the new plant will be its third plant in Haryana. This is also Maruti Udyog's biggest investment in Haryana, with plans to invest more than Rs 20,000 crore. With the signing of the agreement, 900 acres of land in Kharkhoda has been transferred to Maruti. It will be used for the plants of Maruti Suzuki India Limited (MSIL) and Suzuki Motorcycle India Pvt Ltd to be set up at Industrial Model Township (IMT) at Kharkhoda, Sonepat.
Overall, about 13,000 people will get employment in this, while more than Rs 2400 crore has been spent to buy land for the plant, while 20,000 crore is to be invested. The plant will have a capacity of 2.5 lakh cars annually, while it will be commissioned within 2025. RC Bhargava, President, Maruti Suzuki India said that the production capacity will reach its peak in 8 years, with an annual production of 10 lakh units.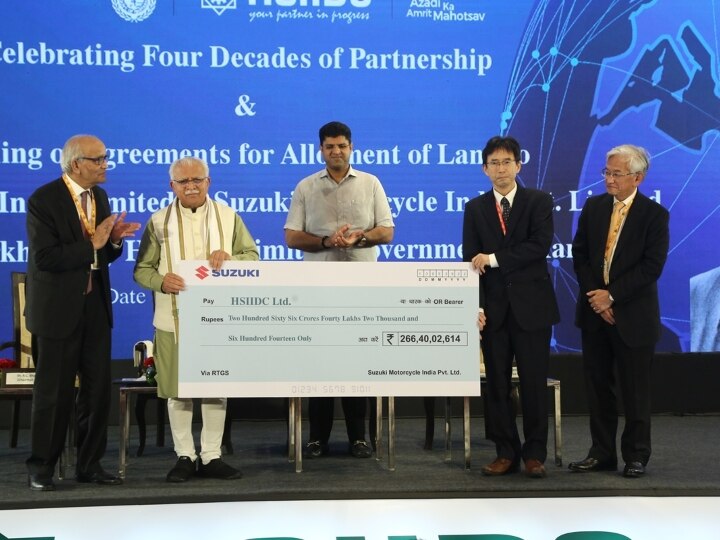 Maruti first started its production facility in Gurugram in 1983, while expanding its presence over the years. The new plant will manufacture existing cars and petrol/CNG cars within the Maruti portfolio, while its Gujarat facility will manufacture EVs and batteries from 2025, with Suzuki Motor Corporation signing an MoU with the Gujarat government to manufacture EVs and batteries .
The carmaker has increased its new product launches with the launch of new Baleno, Ertiga, XL6 and new Wagon R and new launches like the new generation Vitara Brezza subcompact SUV are coming soon.