Kia EV6 REVIEW: With A Range Of Over 500Km And Sleek Looks
REVIEW: Talking about the launch of electric cars, now the name of another car manufacturer Kia Motors has also been added to this episode, which is going to start a smoky inning with its new electric car. The name of this car of the company is Kia EV6, which is Kia's first full electric SUV / crossover car. The Kia EV6 is based on the company's EV-only E-GMP platform. This car is special in many ways in the case of other electric cars. If we talk about other electric cars, then driving them feels like normal cars but after driving the Kia EV6, we feel that it can compete with the best electric cars of luxury car-makers. So let's know what is the specialty of this car and how it is different from other electric cars…
Kia EV6 is the top class in terms of size and looks
Talking about the look and size of the Kia EV6, it can entice you in the first impression. This car is on par with a midsize SUV and looks different from other cars. Built on the EV platform, the sloping roofline and SUV coupe-like rear and full length tail-lamps make its design quite unique. Due to these things, it can attract a lot of attention of the people. The sleek front-end gets a slimmer version of the Kia Tiger nose grille, while the 19-inch wheels add up to its look. Apart from this, the rear spoiler given in it not only improves its design but also enhances the aerodynamics.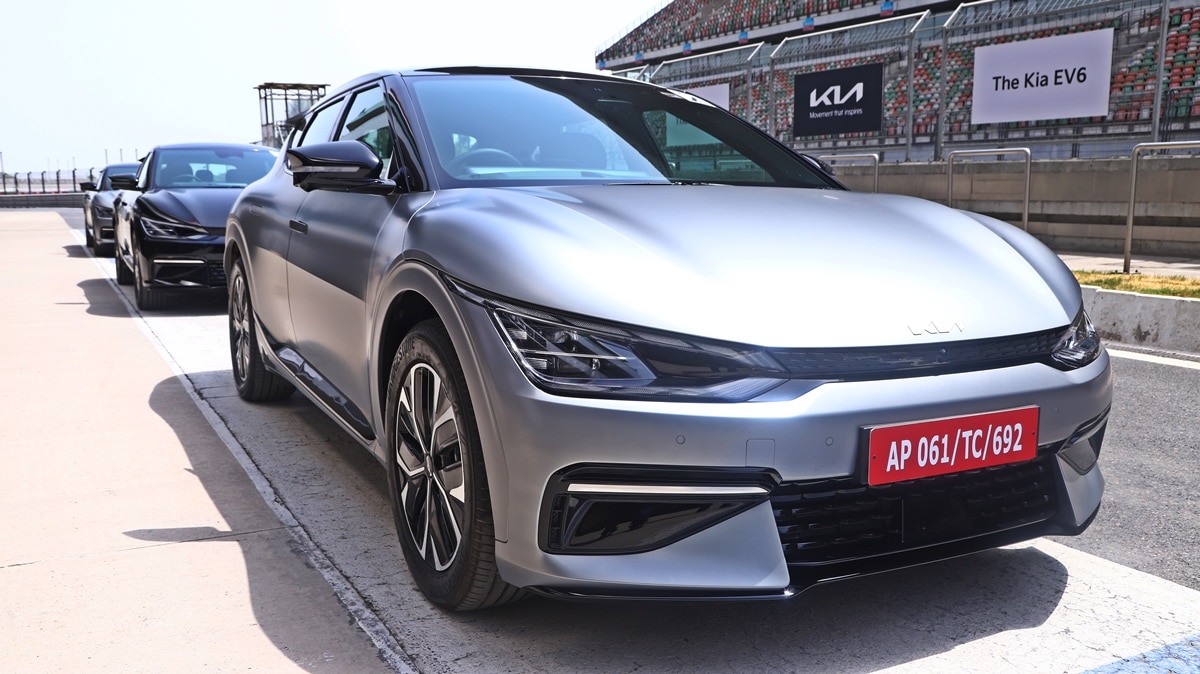 The interior of the Kia EV6 is quite premium
Talking about the interiors of the car, it is quite premium and equipped with all the technology, it is completely different from any other car from the company and its unique steering wheel design and center console also looks great. In this, you get a lot of storage space and also the dashboard is made from recycled material which is eco-friendly and a great idea. It gets two 12.3-inch panoramic curved displays, which include a large driver display and a touchscreen. At the same time, its digital instrument cluster is huge and is also configurable. Along with this, a heads-up display with augmented reality has also been given in it.
If we talk about the features of Kia EV6, then its list is quite long and Indian customers can take advantage of all these. These features include 14-speaker Meridian audio system, 64K ambient lighting, ventilated and powered seats. Apart from this, it will also get a relaxing seat which opens up more than the normal seat, which you can use to relax during car charging. Apart from this, talking about other top features, it includes ADAS, surround camera, sunroof, connected car tech, 8 airbags and many more. Along with this, it also gets excellent headroom and boot space.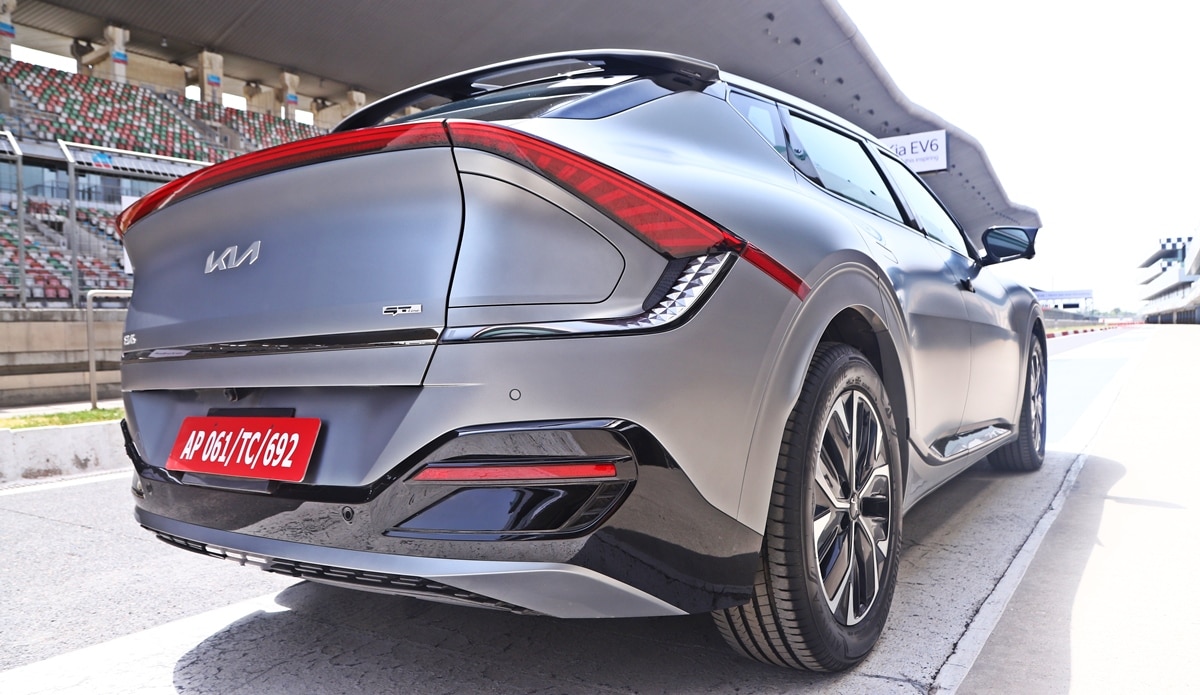 Kia EV6 will be available in two variants
The company will sell the Kia EV6 in two variants of all-wheel-drive (AWD) and rear-wheel-drive (RWD) with a dual motor in AWD and a single motor in RWD. We have driven the dual motor GT Line variant which generates 325 PS of power and 605Nm of torque. This car 5.2 sec.